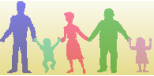 Previously, Rabbi Rascoe has served congregations in Indiana, Michigan, Illinois, New

Jersey, Pennsylvania, and Texas, always becoming actively involved in the surrounding

communities. When you get to know him, you will learn that our Rabbi has a passion for

social justice and education. One could say that he is an activist at heart, having

embraced public service as well as education, both which have been cornerstones of his

rabbinical career. He has been active in interfaith dialogue, minority relations, and prison

religious policy, and has served as a consultant on academic and government projects,

and as an advisor on counseling and medical ethics issues.

Some of the areas where he has participated include serving as a member of the

Chaplain's Advisory Council to the State of Michigan's prison system, writing the Judaism

section of the Michigan Dept. of Corrections Handbook of Religious Groups, serving on

the Michigan State advisory panel for adoption, serving on the Grand Rapids Human

Relations Commission, Purdue University's Social Science Ethics Committee, and the

ethics committees of both hospitals and hospices in the Greater Michigan area. He was

instrumental in organizing a hate crimes task force, and a citywide program to teach

adolescents entrepreneurial skills. Furthermore, he organized a conference to teach

public school teachers about the Holocaust, and led many interfaith programs and

dialogue groups to encompass those of the Jewish, Christian, Muslim, Buddhist, and

Baha'i faiths. During his tenure in Texas he was the Associate Director of the L'Chiam

Center, an independent havurah that focused on outreach to unaffiliated Jews as well as

converts.